Photo Gallery
The form of martial arts called Yun Chun' or Wing Chun' translates from Chinese as Eternal Spring! According to legend, it was established by a lady called Yim Wing Chun.
As the world entered the New century (almost a new beginning) many things in life became false, minor and lost their value…
But for me, a mime artist, a film and theatre actor as well as an art-director in the past, what remained important was the following: people's communication (keeping to the facts), their understanding, their attention to others, their gentleness and kindness in relationships, their decency and their fairness.
To be here and now', to react adequately in our TEATR OBYEKTIVNOY DRAMY', to react to the impulses, to SEE AND HEAR' other people's motivations and respond to them…This is what it means to be a follower of Wing Chun.
TO BE AND NOT JUST SEEM TO BE': this is taught in our Wing Chun school.
WHAT DOES THIS PERSON KNOW AND WHAT ARE THEY CAPABLE OF?'
WHAT DOES HE SAY AND WHAT DOES IT REALLY MEAN?'
PROGRAMMING AND META PROGRAMMING OF THE BIOCOMPUTER'
HOW TO ACHIEVE A TRUE PERCEPTION OF REALITY'
WHAT CENTURY DOES A MODERN PERSON REALLY LIVE IN..?'
Etc…
Martynov Valeriy Vasilyevich, President of the All-Russia Yun Chun (Wing Chun) Sports Federation.
(I DON'T LIKE SPORTS AND FIGHTING).
I know that, in different states of mind, one thing may be perceived in more than one way. That is why it is impossible to talk to everybody simultaneously. Talking to an individual occurs only at the individual level with great consideration to the HERE AND NOW'.
The sleeping one should then wake up.
V.V. Martynov
Classes in Strogino, June 2005.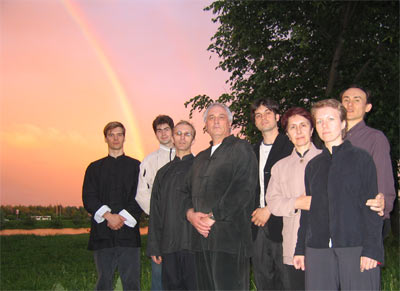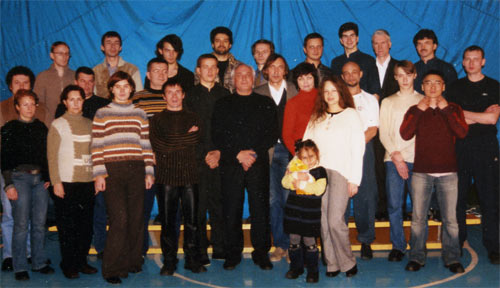 Before the beginning of the New Year 2005, the All-Russia Yun Chun Quan (Wing Chun) Federation held examinations. Dozens of students successfully passed their exams at the Wing Chun school, reaching levels 6 and 5 chi. From 4pm to 7pm on the 26th December 2004 a final demonstration of the 2004 Yun Chun Quan technique took place. So too did the farewell to the outgoing year', along with a festive tea-drinking party.
Recorded materials for ORT satellite channel (September 2002)

---

Yun Chun Quan classes in Moscow